opening hours
The winter opening hours is based on the opening and closing hours of the Via Lattea ski lifts: open everyday for dinner (from 7:30 p.m.) and for lunch on Sundays only (we open on Saturdays for lunch upon request).
Free parking
Large parking 2 minutes from the restaurant
where we are
Our restaurant is located in the centre of the picturesque village of Grange Sises near Sauze di Cesana (TO) and only 3 kilometres from Sestriere. It reopened under current management on 21 November 2009.
high quality
We serve delicious mountain specialities: pierrade, raclette, fondue, bourguignonne, tartiflette and polenta.
---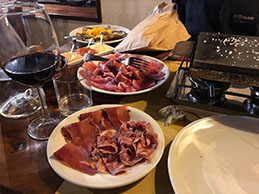 Pierrade
Diners cook meat (veal, pork, chicken and sausage) on a red-hot slab of soapstone placed in the middle of their table. Served with a side dish of grilled vegetables and our famous sauces and dips.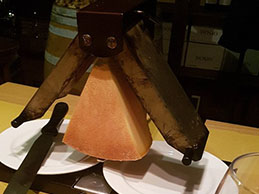 Raclette
The name "raclette" comes from the French word "racler" that means "to scrape" or "to remove the crust". Today, it is commonly used to describe a variety of cheese used nearly exclusively to prepare this dish. A slice of cheese is placed on a special electric grill and melted. It is eaten with sliced salami and ham, boiled potatoes, grilled vegetables and pickles.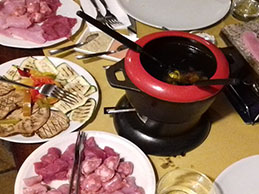 Bourguignonne
The real name of this dish is Fondue bourguignonne. Small pieces of meat (veal, pork, chicken and sausage) are cooked in a typical communal pot of boiling oil using skewers. The tasty morsels are then dipped in various sauces.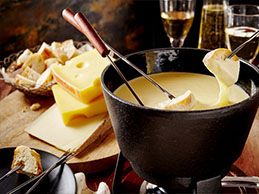 Fondue
The real name of this dish is Fondue Neuchâteloise. The original Swiss recipe we serve is made with Gruyère cheese (2/3), Emmentaler cheese (1/3), white wine and kirsch (cherry liqueur) and served in a traditional caquelon (cast iron pot). It is eaten by dipping bread and potatoes into the melted cheese cream.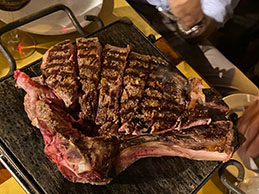 Costata di manzo
A 1 kilo bone steak on a red-hot slab of stone placed in the middle of the table.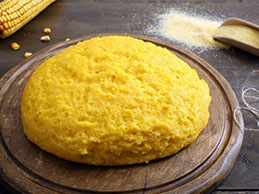 Polenta
Polenta is a hearty boiled cornmeal dish served with sausage sauce or "concia" (with cheese).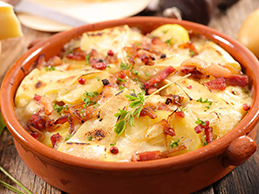 Tartiflette
Steamed potatoes, braised blonde onions, white wine, smoked bacon, reblochon cheese
Reservation
Aperti a cena (dalle 19:30)
Aperti a pranzo, la domenica e i festivi è gradita/consigliata la prenotazione.
Per informazioni: +39 0122 750 886
Piero: +39 366 50 99 050

Sono benvenuti i celiaci e, con preavviso i vegani

GPS
10058 Grangesises TO, Italia
Latitudine: 44.942373 | Longitudine: 6.869382
---